Every new version of Android Operating System comes with some surprisingly new features. Same is observed in the case of Android Lollipop version 5.0 also. Of the many new features in this version, the most interesting and useful one was the "screen pinning" option. It is a fact that none of us like to share our smartphone to others, even to or best friends. But sometimes we were forced to give it to others and the heartbeats starts to double than the normal count.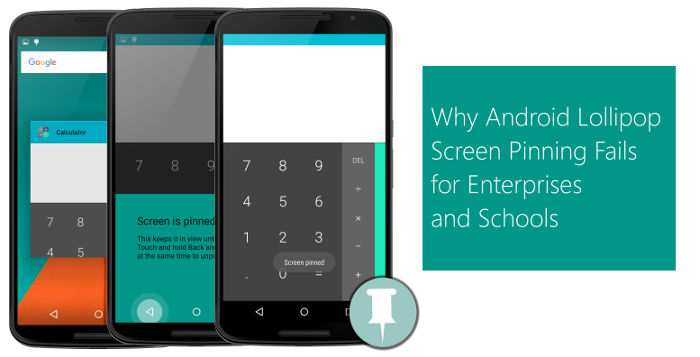 People always wished to have some feature in their phones that allows them to lock the phone for use with a particular app only, the one which they want others to use for a limited time. The Android smartphones are on top of the market not because of mere luck, but because of the ability of them to work as per the user expectations. They made the wish of the users come true with the inclusion of screen pinning option in the Android version starting from the Android Lollipop v5.0. If your phone has an Android version less than this, check Drastic DS Emulator to speed up your smartphone's performance.
Let us check the steps to be followed to use this awesome feature in the latest Android Smartphones.
Go to the settings option in your phone and then move towards the security option. Now turn on the screen pinning option available there. The feature is activated now.
Open the app you want to allow your friend to view. Then click on the overview button (left or right button in your phone screen along with the home button).
Now all the opened apps will be displayed there and selecting the one you want to share makes it display a pin icon in front of it. Clicking on that icon make the phone locked to that particular app only. Now your friend will not be able to use anything else in the phone.